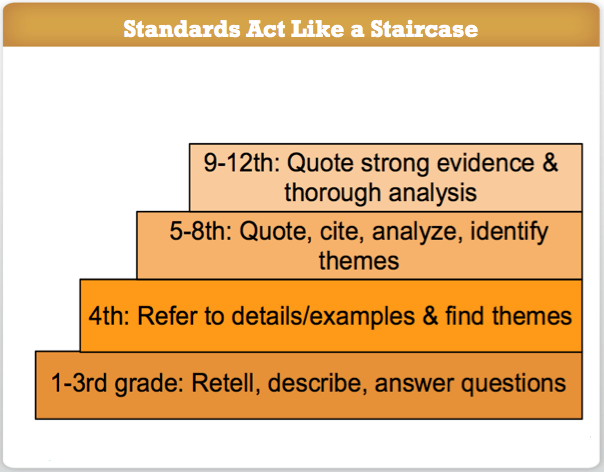 The English Language Arts standard has 2 components: Literature and Informational Texts. They work in tandem, defining college and career readiness expectations. Guidelines are integrated by grade levels (9/10, 11/12).
Informational Texts

Cite strong and thorough evidence to support analysis of what the text explicitly says.
Determine the meaning of words and phrases using context clues.
Integrate and evaluate multiple sources of information presented through multiple media (i.e. visually, quantitatively, orally).

Literature

Analyze how an author's choices concerning how to structure specific parts of a text.
Determine 2 or more themes or central ideas developed over the course of a text.
Analyze multiple interpretations of a story, drama, or poem, evaluating how each version interprets the source text.