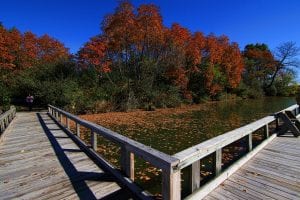 What is Empathy? 
Empathy is the feeling associated with being able to understand and identify the feelings and emotions of others. An example would be understanding and making an effort to comfort someone at a time of loss. The supportive person would speak in a calming manner and embrace the person that is grieving or upset and try to find out what happened. 
Being empathetic can apply to the elderly, disabled, and children. One example would be understanding their physical and emotional limitations and not only respecting their limitations but also finding ways to accommodate them. 
Why Do Autistic People Appear to be Apathetic?
Many Autistic people lack the ability to understand social cues and stick to a rigid routine, that if they deviate, even the slightest bit from it, it throws them off balance emotionally. Also, many Autistic people feel the need to be in total control of their lives to prevent severe meltdowns and outbursts, that they sometimes try to control the lives of others, especially those that they live with. These issues mentioned have torn apart families and relationships and make it hard to make friends and maintain a relationship. 
An example would be talking nonstop about their special interests (for me, that would be Motorola), and not being able to read the facial expressions and body language of the person they are speaking to. Some people are too kind to tell the Autistic person to talk about something else, because they are afraid of upsetting them. Some Autistic people have violent meltdowns and rages, and it makes others afraid to call out the Autistic person on their behavior and choice of words. I know several Autistic people who hurt themselves or others when called out on said issues. I have to choose my words wisely with them. 
Some Autistic people do not cope well when things do not go their way. An example would be having a chronically ill parent or caregiver, and the parent being unable to take them shopping as promised. The Autistic person struggles to accept the sudden change and may have an outburst or get really upset. Autistic people need to learn to be more flexible and adapt to sudden changes. They need to learn that the world does not revolve around them. This behavior makes them look like they are a spoiled person and apathetic. They need to learn to overcome this behavior. 
The chronically ill parent can take the Autistic person to the store on a day when they feel well enough too. Its not the end of the world and the Autistic person needs to understand that. It may be hard for some to comprehend, but for the rest of the family to get along, they Autistic person needs to learn to play along with everyone else. Some parents or caregivers need to work or have other priorities around the house and cannot take their Autistic child out when they want it. 
I am the daughter of a chronically ill parent and sometimes my parents just don't feel well or they have other priorities before they can take me to run errands. On those days, I play my video games and work on various projects. My bedroom no longer looks like a tornado hit it and my closets are better organized. I was able to go grocery shopping this morning and was glad to go. Most people that I know, HATE grocery shopping, but I love doing it, because I enjoy planning for all the wonderful recipes that I cook. I am very good at planning shopping for my recipes and meal planning. I got more ingredients for my Instant-Pot recipes that I want to do. I also have studying to do for my Master Gardener class, so on the days that I do not go out, I find things to do around the house. 
How Can I Teach My Autistic Loved One Empathy?
For anyone, whether they are Autistic or not, empathy is a learned behavior. It does not come naturally overnight. But for Autistic people, they need extra time and attention to learn it. But that should not excuse them from learning. Many Autistic people do not know how to recognize emotions from others, but they can still learn. Here are some ideas:
????Write a social story
????Explain what it feels like when your loved one is apathetic and how it can destroy relationships and friendships
????Teach important life lessons and social skills 
????Teach the importance of holding a door for an elderly person, allowing the person with less items at the store to go ahead of you while checking out, cook for someone less fortunate, make a gift for someone who is grieving, and most important, how to be kind.
????Teach your loved one how to talk less and listen more. We seem to listen to reply, not to actually listen. 
????Teach your loved one how to engage in what the other person is talking about during a conversation, and talk less about their own lives and special interests. 
????Practice "acting it out", with role-play. This can help prepare your loved one for real-life conversations. 
Empathy is important for healthy relationships and friendships. Without it, you would not get along with others. HOw are you teaching your loved one to learn this value?