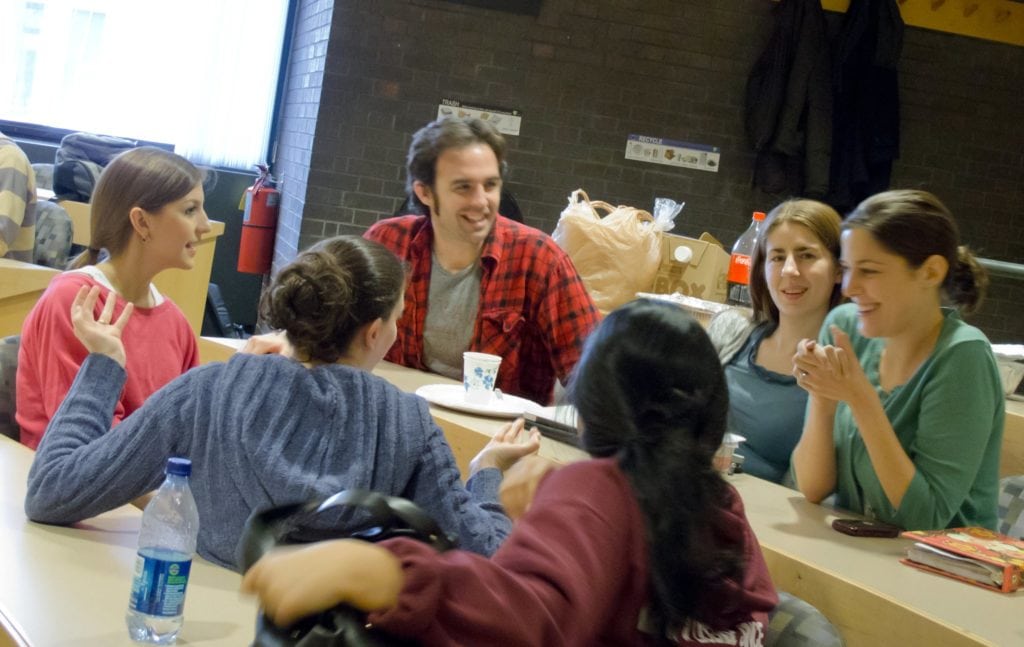 All learners have different skills and needs.  This is especially true for teens and young adults with ADHD.  Addressing them as individuals is the best way to bring about academic success.
Differentiated instruction (DI) is a framework; a philosophy that provides each student with individualized avenues of learning.  The innovation is that the processes address varying ways of acquiring content in the same classroom.  One size doesn't fit all.
Students with ADHD learn to the best of their ability.  This results from the teacher's ability to support the acquisition of knowledge.  DI integrates processing and constructing understanding to empower them to take control and create an effective learning environment.
ADHD students learn differently than their non-disabled peers.  Their attention tends to wander, leaving them alone throughout instruction.  Not "being with" the group makes participation more difficult.  Overall performance suffers.
Develop customized teaching materials.

Use techniques for creating assessments that address understanding.

Plan curriculum that incorporates real-world situations.

Make sense of ideas through flexible thinking.

Address each student's learning history and preferences.
Teachers can adapt and differentiate their lessons by providing tasks and activities.  The content is what's being learned by the student.  That way, they access customized materials.
Differentiated instruction benefits older students with ADHD because it responds to their readiness level and interests.  Instruction integrates cultural needs and identity to incorporate the disorder's symptoms.  Behavior improves as the classroom is molded to address them as individuals.
Outcomes, the way that students demonstrate understanding, is particularly facilitated for students.  Given that ADHD often coexists with other learning challenges, it is crucial that they be allowed to present their work in a variety of ways.  For example, they may complete a PowerPoint presentation, complete a Venn Diagram, or record a video.  The key is to meet task objectives.
More effective for high-ability students (including mild to moderate students with disabilities).

Takes more responsibility for the learning process and outcomes.

Has fewer discipline problems.

Improves verbal expression skills.

Overseen by experienced, creative teacher.
Having customized instruction sounds like a good idea, but DI has its down sides too.  Older students with ADHD often fight for control, but tend to be more successful with structure and oversight.  They typically  need strategies to manage workload that is required in this framework.  Teachers must be knowledgeable to support challenges in working memory that affects planning and organizing.
Emotional functioning can be a red flag.  Anger, frustration, and zoning out are common.  Peer/group influences may be required, but can become a danger as well.  They must be willing and able to alert adults of struggles with peers.  Academics too.
Teachers do more work when DI is implemented, especially lesson planning.  There is a steep learning curve for students as they adjust from the speak-listen modality that they're used to.  Teachers are the key to creating a successful transition.
Integrate learning styles.

Include personal interests.

Choose topics relevant to today's world.

Determine focus on content based on assessments.

Create a safe environment for exploration.
Differentiated instruction ensures what a student learns, how he/she learns it, and how he/she demonstrates understanding.  As it matches the student's needs, interests, and readiness level, "our kids" are seen as the special people that they are.  Add their individuality and there's a winning combination.