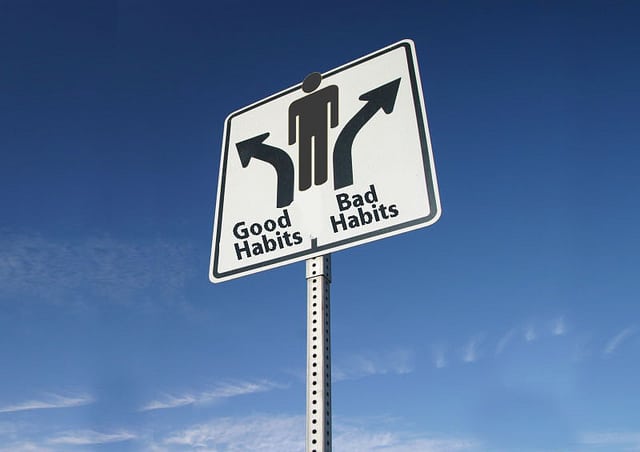 Ask yourself about ADHD:  Cure disorganization?  Trouble getting out the door?  No chance completing school/work tasks?  It's all about having good habits.
The symptoms of ADHD can be tied to brain wiring.  Incompatible activities can make it inconvenient to follow.  Combinations of tasks cause a delay in the beginning.  It's difficult to maintain forward progress.
Habits can make an important impact on the lives of people with ADHD.  They often get overwhelmed when it comes to the ups-and-downs of their symptoms.  The question is:  What one or two should they start with?
The key to forming new habits is to establish a SMART goal.  It should be specific, measurable, achievable, realistic, and time-bound.  Write it down on paper, along with motivations, obstacles, and strategies for overcoming them.  Only do one new habit at a time.
Log progress daily.

Remain accountable to self and others.

Have support systems in place.

Reward every success.

Figure out what might go wrong, then plan for it.
The causes of habit-forming struggles of people with ADHD are numerous.  Motivation is key to getting started.  Also, to continue as obstacles crop up.  Impulsivity makes it more challenging to stick to.  The amount of physical energy required will impact progress.
Turning random activities into targeted habits requires extra effort from people with ADHD.  Research shows that starting in the spring is most effective.  Shaking the dust off after the winter doldrums makes a good start.
Developing positive thinking is a keystone helping to form other beneficial habits.  It helps in building motivation too.  Start by recognizing negative self-talk.  Try marking events on a daily tally sheet.
Many folks focus on exercise for its health benefits, but there are others that directly affect ADHD symptoms.  They include improved self-esteem, reinforced positive thinking, and better creativity.
Visualize success before starting.  Be specific.
Write it down.  

Use a calendar, planner, notebook.

Discover accountability.  

Socialize with like-minded people.

Make connections.  

Attach behavior to something you already do.

Look for the "feel good" moment.  

Benefit from intrinsic rewards.
It is important to have strategies to build new habits to keep you on track for success.  Teens and adults with ADHD have additional challenges building habits.  There are far more complex tasks with less time to complete them due to their disorder.  
People with ADHD easily get distracted and lose track of their goals.  They often get discouraged and convince themselves of their failure and its hopelessness.  Ultimately, they give up.
The common belief is that you can build a habit in 21 consecutive days.  In contrast, current research cites that it takes at least two months, and for some, up to eight months.  In both cases, consistency is important.  Not perfection.
Do what you're good at.

 Focus on improving strengths.

Ask for advice.  

Confer on a regular basis.

Find an outlet for creativity.  

Look for something fulfilling and interesting.

Learn to delegate.  

Avoid going it alone.

Stay optimistic.  

Consider that the glass is half-full.
Having routines is important, but having ongoing habits is even more so.  People with ADHD benefit from them, both mentally, physically, and socially.  It is important to set specific goals that can be measured.  Add a date to determine a timeline and course of action.  Consider where you are, strengths, and challenges.  
Be realistic.  Small steps count.