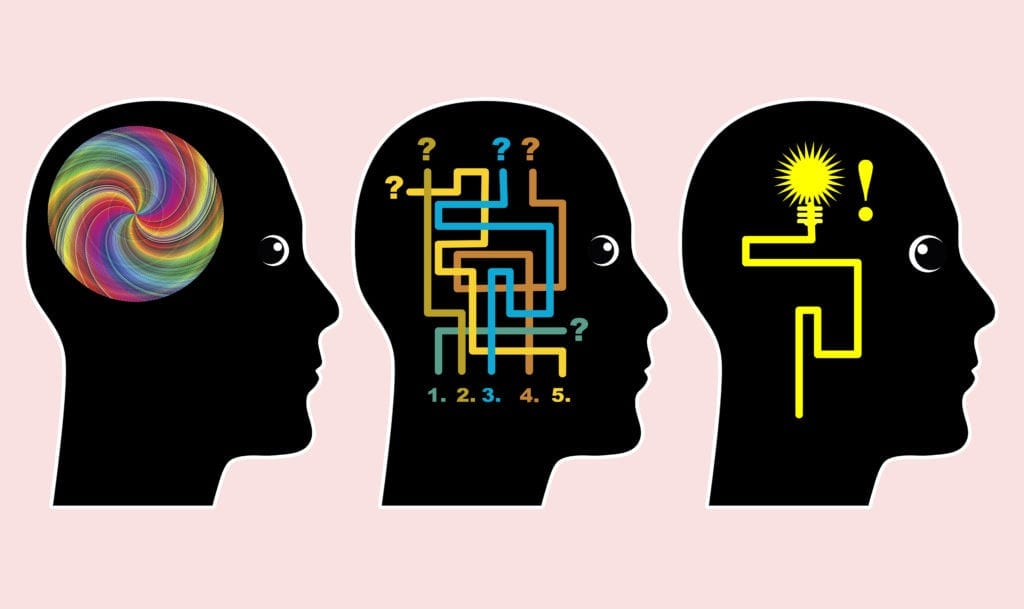 Learning Styles…It's just like ice cream: Everyone has favorites. It's the same when it comes to learning. The challenge is that we may not know our preferences. This is the challenge in the classroom too.
ADHD doesn't just affect behavior. It significantly impacts learning in a variety of environments. Adapting teaching strategies to incorporate learning styles provides opportunities to facilitate academic success.
The term "learning styles" speaks to the fact that everyone learns differently. This is especially true when students present significant symptoms of ADHD. Of particular consideration in the learning cycle is inattentiveness. These techniques improve engagement, which benefits the situation. Use the VARK method to identify preferences.
Visual:

Prefer using pictures, images, and spatial understanding.

Auditory:

Prefer using sound and music.

Read and Write:

Prefer using both speech and writing.

Kinesthetic:

Prefer using their body, hands, and sense of touch.
This link goes to an online VARK Questionnaire. You can make more than one choice for each question. http://vark-learn.com/the-vark-questionnaire/?p=questionnaire
Technically, using these strategies refer to the preferential way a person absorbs, processes, comprehends, and retains information. Integrating these best practices into daily activities, curriculum, and assessments increases understanding.
The motivation for the interest in the styles is providing a link between cognition and personality. Proponents contend that patterns can be measured and used as a valuable teaching tool inside the classroom. Further research contends that this knowledge benefits students as well. Online courses for teachers, could help develop and learn these styles further allowing better understanding of the students you are supporting and how is the best method to help them in their educational journey and throughout life.
Online courses and classes coupled with a fast and stable internet connection could help in the faster perpetuation of education. ISPs such as Suddenlink, AT&T, Spectrum usually tie up with third-party service providers like HighSpeedOptions to deliver high-speed internet to the clients. Organizations could look up for Verizon, AT&T, spectrum internet prices among other ISPs and decide on the best possible option for their needs.
Incorporating learning styles especially benefit students with ADHD as they are often mismatched to the uniform lecture practices. It shows an increase in their level of motivation, comprehension, and metacognition. Addressing their preferences and tendencies, teachers positively influence behavior. Best of all, tailoring pedagogy to enhance their skills benefits diverse classrooms as well.
Contributes to how new knowledge is learned.

Increases academic comfort and confidence.

Benefits environmental perceptions.

Determines the way information is processed and organized.

Explains why some teaching methods are ineffective.
Teachers and professors should not take sole responsibility for what happens in the classroom. As they age, teenage and adult learners should consider their learning characteristics and patterns. What are the best ways to adjust their needs and abilities to the situation at hand? Work together.
Visual learners
Use graphic organizers such as charts, graphs, or diagrams.

Redraw pages from memory.

Highlight text selectively.

Replace words with symbols.
Auditory learners
Use repetition as a study technique.

Incorporate mnemonic devices.

Record summarized notes.

Explain notes to others.
Read/Write learners
Take copious notes.

Annotate readings.

Translate abstract concepts into words and essays.

Write, write, write, and rewrite notes.
Kinesthetic learners
Provide tactile representation of information.

Figure things out by hand (putting things together).

Redo lab experiments or projects.

Use real-life examples, applications, and case studies to summarize abstract concepts.
Everyone has a mix of dominant learning patterns. Typically, different styles are used based on the circumstance. While learning skills develop on use, this is rarely the case for people with ADHD. They should focus on personal strategies based on their specific needs and abilities.
I'm a serious auditory learner. I seek out lectures and discussions. Luckily I was a teacher. Now I research and write all day. I'm getting better, but still… As a math teacher, it was too bad when geometry rolled around. I stink!
What's your preferred learning style. How do you use it?