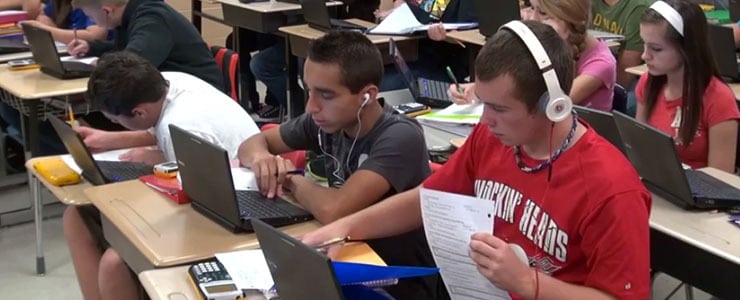 Is it possible to have an individualized IEP? Yes, in theory I suppose.
IEPs are roadmaps for charting progress. Unfortunately, the GPS is often out of whack. Even worse, the plan is more like an invisible ghost. Is it possible to make things right? They've done it in Kentucky, for all students.
In Taylor County School District in Campbellsville, Kentucky, every student receives Individual Learning Plans, regardless of whether they need IEPs or not. Like IEPs, their ILPs, are collections of coursework that allow students to self-pace, enhancing their ability to choose a college/career pathway by the time they have reached high school level.
Administrative teams sit with each student to identify which courses have been taken. From there they identify what their college/career plans are. Finally they select courses for the next year that will best prepare them for that future. Sounds a lot like a transition IEP meeting, huh?
I got lost when I was going to get my nails done. Why? My GPS broke. I use my GPS every time that I go, say 50 times. Don't rely on automated techniques to create your child's IEP. Plan the old fashioned way. Use your brain.
Check it out.