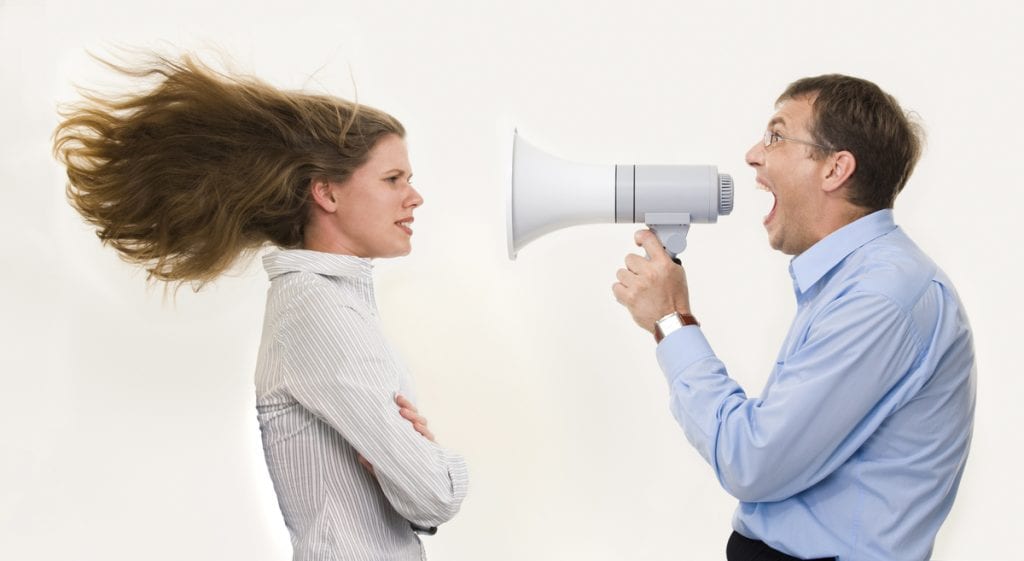 Bad Attitude + Raging Hormones = ADHD Teen 
They're yelling. You're yelling too. What should you do? Check out these 10 tips to help you out.
Teens with ADHD are famous for their negative behavior. Their impulsivity makes them less likely to make good decisions. Confrontation often results in an escalation of the situation. What's next? An explosion.
Being around teens with ADHD is like being on a rollercoaster. The emotional ups and downs make things tough on everyone. Conversations are difficult, with constant interruptions. The volume goes up. It becomes an all-out argument. 
What Makes Behavior Worse in Teens with ADHD? 
Lack of sleep, erratic

Messy room (too much stuff)

Wrong meds (from childhood)

Eating often (junk food)

Sedentary lifestyle (lack of exercise)
How Does Yelling Affect Teens with ADHD? 
You think that yelling ends arguments. Maybe the teen submits, but there costs too.
Mental illness can result from the aggression that results from yelling. Depression, anxiety and Post Tramatic Stress Disorder (PTSD) are impacted by the ongoing aggression.
The emotional brain is developing as adolescence continues. Yelling a teen into submission lowers self-esteem. This puts stress hormones in the bloodstream. The stress, thereby brings out more anger and defiance.
For many parents and teachers, yelling at adolescents may be a normal thing. Unfortunately, research shows that there may be as damaging as other abuse.  
10 Tips to Stop the Yelling 
Be on the lookout for triggers.

Defeat anger with humor.

Put up a stop sign before things escalate.

Work  together for alternatives.

Be present.

Make a connection.

Keep the connection.

Watch your language.

Be powerful and calm, not powerless.

Have secret meetings with a non-judgemental friend.
Parents and teachers would not dream of physically harming a child. They would, however, shout, curse, and use insults. Behaviors like this break down relationships.
Question: What do you do when your ADHD teen doesn't do what you want them to do?