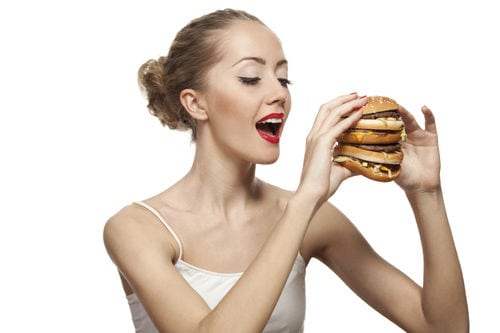 64% of diagnosed cases of ADHD are impacted by food.  It can cause physical or behavioral symptoms.  These chemicals accumulate to create "bad days."
Food allergies?  Food sensitivity?  They're not the same.  Classic allergies (IgE) cause serious symptoms like hives, swelling, and anaphylaxis.  Food sensitivity (IgG) is not a true allergy and cannot be found through standard testing methods.
So your teen with ADHD is restless or noisy after eating packaged food.  Next, cookies and milk.  What does it mean?
Medication is a common treatment for people with ADHD.  However, it is not without risks.  They have been diagnosed with side effects like heart disease and high blood pressure.  Psychiatric changes have been correlated with aggressive behavior and suicide.
Different research has differing results.
Use a "control diet" (standard healthy diet for children and teens).
Create an individualized diet, only effective when there are formally-diagnosed food allergies.
It is impractical to require a restricted diet (getting older children to eat healthy food based on lifestyle, family values, culture).
Dietary requirements are unique to each person with ADHD.
Eliminating previously unknown allergies or sensitivities decreases hyperactivity by 64%.
These analytical challenges have varying results because it is difficult to identify triggers as they differ by each person.  Other research poses that it is nearly impossible to find the right combination of foods.  Some suggestions of foods to avoid recur throughout.  There is a consensus that all ages benefit from nutritional approaches and certain supplements.
Avoid simple sugars/artificial sweeteners.
Dyes in packaged foods, fruit and sport drinks, and toothpaste often aggravate symptoms.
Foods such as wheat/gluten, dairy, and eggs increase inflammation.
Processed foods like hot dogs and sausages increase blood flow to the brain.
Dried fruits can increase hyperactivity.
It is just as important in increase "good" foods to diminish the effects of ADHD.
Goat's cheese:  

Best choice if suspected allergy to cow's milk/dairy.
Pears:  

Complex carbs that aid in sleep.
Tuna:

 Omega-3 fatty acids improve cholesterol as well.
Spinach:  

Blend with fruits and berries for a tasty treat.
Beans:  

Healthy protein without fat as a non-meat option.
More than 25% of high school boys have ADHD.  Some believe that much of behavior and academic challenges are as a result of a hypersensitivity to food.  Research continues as to whether these symptoms are improved once certain foods are removed.  Until then, focus on the positive changes that can be made.