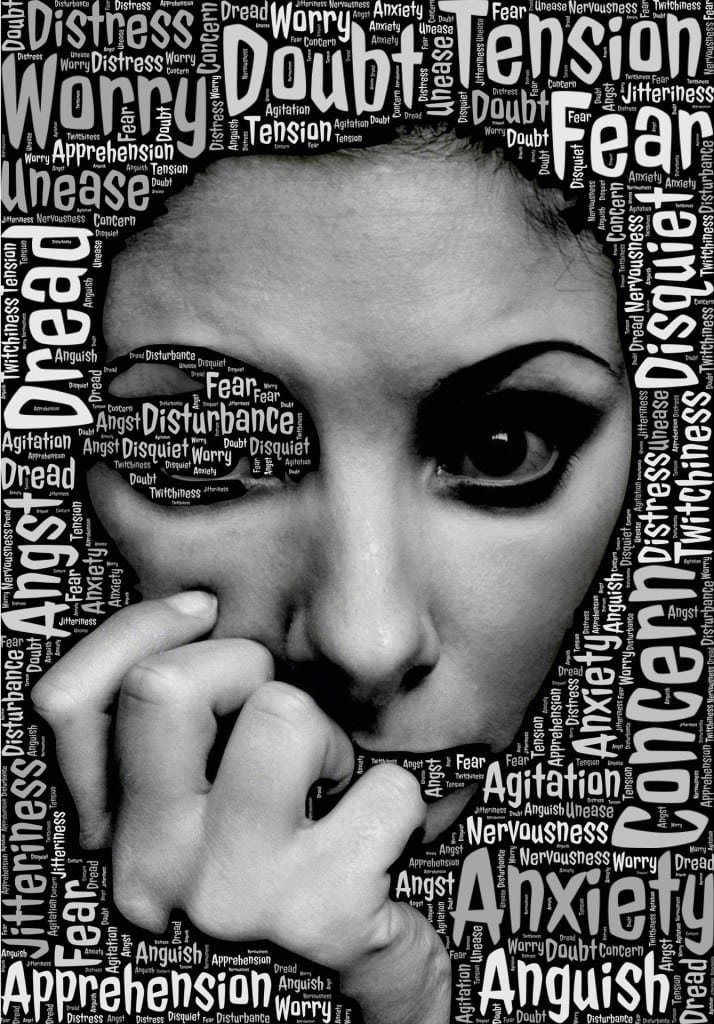 Math Anxiety.  It's a vicious cycle.  Skills go up.  Skills go down…all the way down.
Traveling on the WayBack Machine…
2009 rocks.  I have 2 sections of honors algebra.  No IEPs to be seen.  Really?
1st period comes, so does the shock.  ADHD for sure.  How do I know?  Comes in screaming, slams down books, yelling threats.  Called me a "B" when I told him to sit down.  Time to call Mom and Dad.
Talking with a big smile, "I'm Scott's math teacher.  There was an incident that I'd like to share."  They had nothing to say.  No sound of shock.  Here it comes…"Our son has ADHD and he has a math learning disability.  He cannot control his behavior when he gets anxious."
Now wait a minute.  "Why is he in my class?  It's for honors students."
Mom set me straight.  "ADHD students can be in honors classes too."
Amen
The anxiety results from one's lack of ability to do math. Students with ADHD often attempt to avoid anything to do with numbers.  The resulting emotions interfere with learning.
The symptoms of math anxiety are both physical and psychological.  It is important to consider them collectively.  Analyze behaviors in the classroom as well as at home.
Physical
Nausea
Shortness of breath
Sweating
Elevated heart rate
Increased blood pressure
Psychological
Memory loss
Paralysis of thought
Loss of self-confidence
Negative self-talk
Isolation (the only person who feels that way)
Math Learning Disabilities (Dyscalculia)
People who struggle with math can find frustration, but may not suffer from anxiety.  It is a stress response of the frustrating inefficiencies where the student has no control.
Math learning disabilities are another consideration when students with ADHD experience difficulties.  Problems manifest themselves in a variety of ways, which are a result in cognitive and executive function deficiencies.
Anomalies in the math processing of the brain forms a causal impact of math learning disabilities.  It is overwhelmed by math tasks and shuts down.  This can result in the inability to think, communicate, or recall.
The impact of these differences can be especially challenging for students with ADHD.  Inconsistent storage, retrieval, and working memory greatly impact the understanding of abstract concepts introduced in upper-level math.  Attentiveness difficulties create additional factors for zoning out in class.
External factors also affect the math performance of students with ADHD.  Comments from parents and teachers that "Math is hard" creates feelings of hopelessness.  Embarrassing or frightening incidents from the past often result in poor self-concepts.  Classroom environments where teachers focus on speed, memorization, and getting things right can increase feelings of being defeated.
Fallacies often decrease their performance as well.  This includes the belief that people are born with a math brain.  Instead, math skills are developed over time.  Creative people can be good at math as well.  Women are as good at math as men.  Look for positives.
Consider emotions.  Encourage students to be responsible for their feelings.
Cut out memorization.  "Learn to learn" mathematics.
Live in the moment.  Remember that what you were is not the same as what you can become.
Practice math every day.  Spend hours developing confidence.
Take a chance.  Trust builds comfortable risk-taking.
Students with ADHD may struggle with math, either with anxiety or disability.  Strategies include rewarding them for their hard work (effort).  Taking a break decreases stress and factors relating to ADHD.  Teachers should discourage negative comments from classmates and even themselves to reduce anxiety.
"Our kids" cringe when going to math class.  Focus on successes; errors are an opportunity to learn."
How do you feel about math?